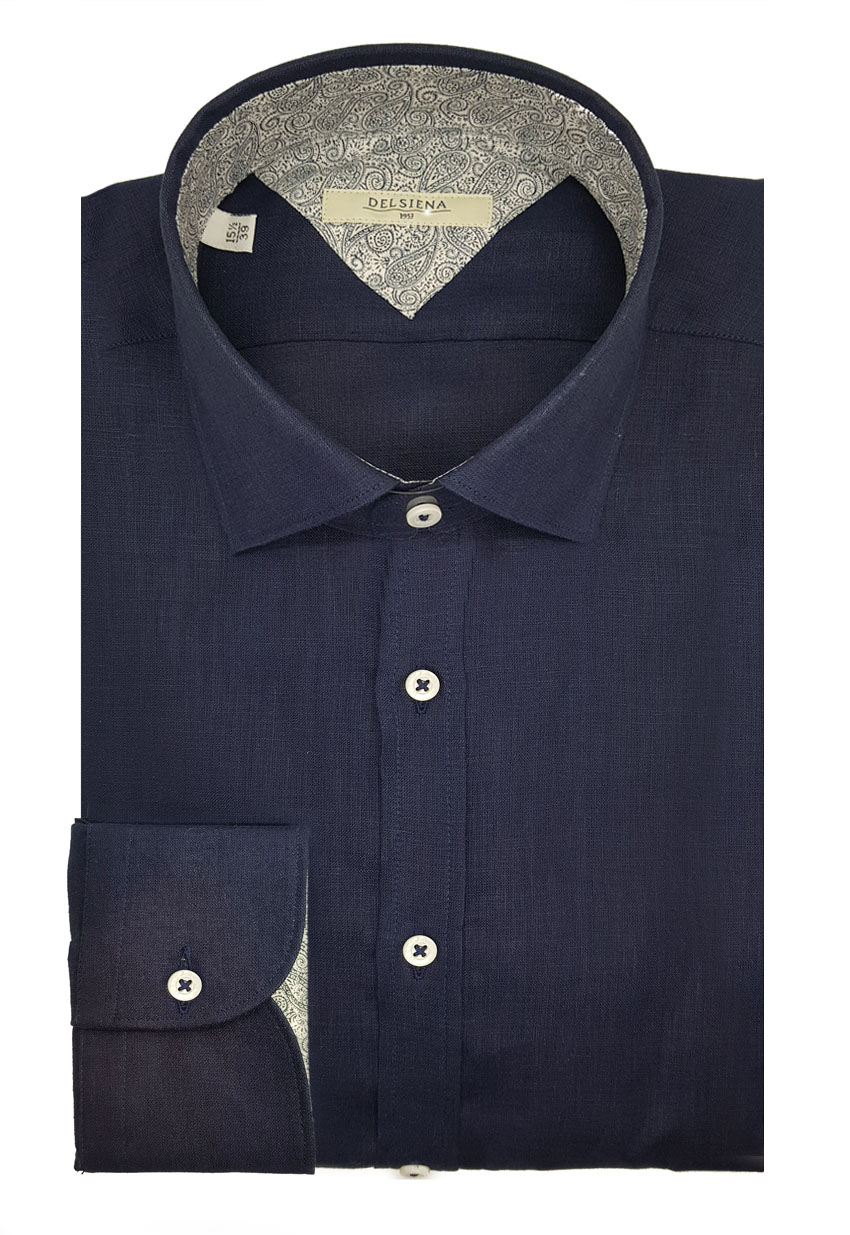 Casual Shirt 100% Linen - Navy
£345.00
Only 1 remaining
Made from pure linen, this stylish textured Navy shirt is perfect for relaxed summer days. It features a classic collar, single cuffs and a regular fit. It is gently tapered across the waist and chest, creating a relaxed yet defined silhouette.
Contrasting detail fabric on cuffs, collar and front placket.
Wear it with chinos and casual shoes.
Colour: Navy
Fabric: 100% linen
Made in Italy