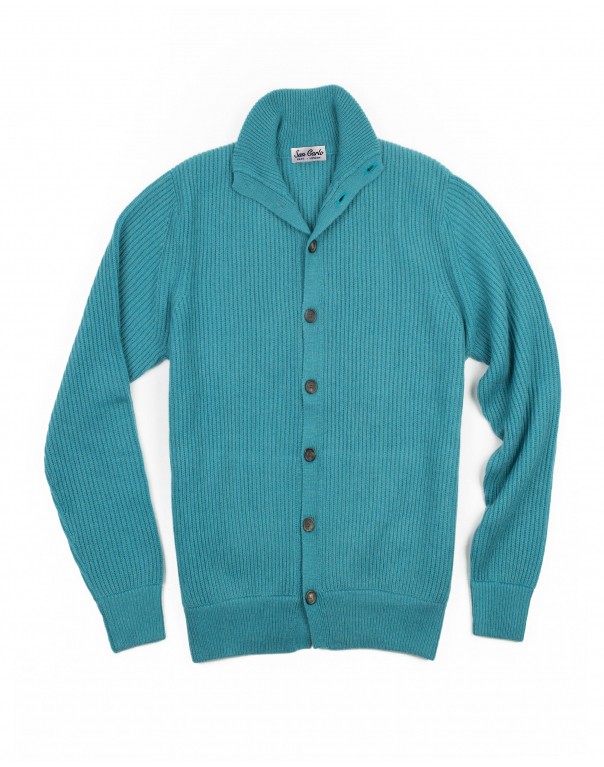 Knitwear Cardigan 100% Cashmere - Azur
£895.00
Only 1 remaining
The high collar men's blouson with button fastening is crafted from fisherman's rib knitted 2 ply yarn cashmere. Medium weight. The rib pattern adds volume and softness to the blouson, making it the perfect warm and enveloping outerwear item to use early in the season.
This sweater is made out of precious fibres, accurately selected by San Carlo in the cashmere goats breeding farms of Inner Mongolia.
The cashmere blouson is the perfect outerwear to wear early in the season and it's ideal on informal occasions and for leisure time.
Colour: Azur
Composition: 100% cashmere
Fisherman's rib knitted
Loose fitting
Eight-button fastening
Made in Italy
PRODUCT CARE
All San Carlo products are made from the highest quality materials and, with proper maintenance, they may be long enjoyed. Be mindful when washing fabric articles to read and follow the provided care labels, and avoid excessive contact with complex jewellery or rough surfaces. Keep items with leather in well-ventilated, cool and dry places. For fabrics, leathers, and metals avoid contact with fragrances, solvents and oils.