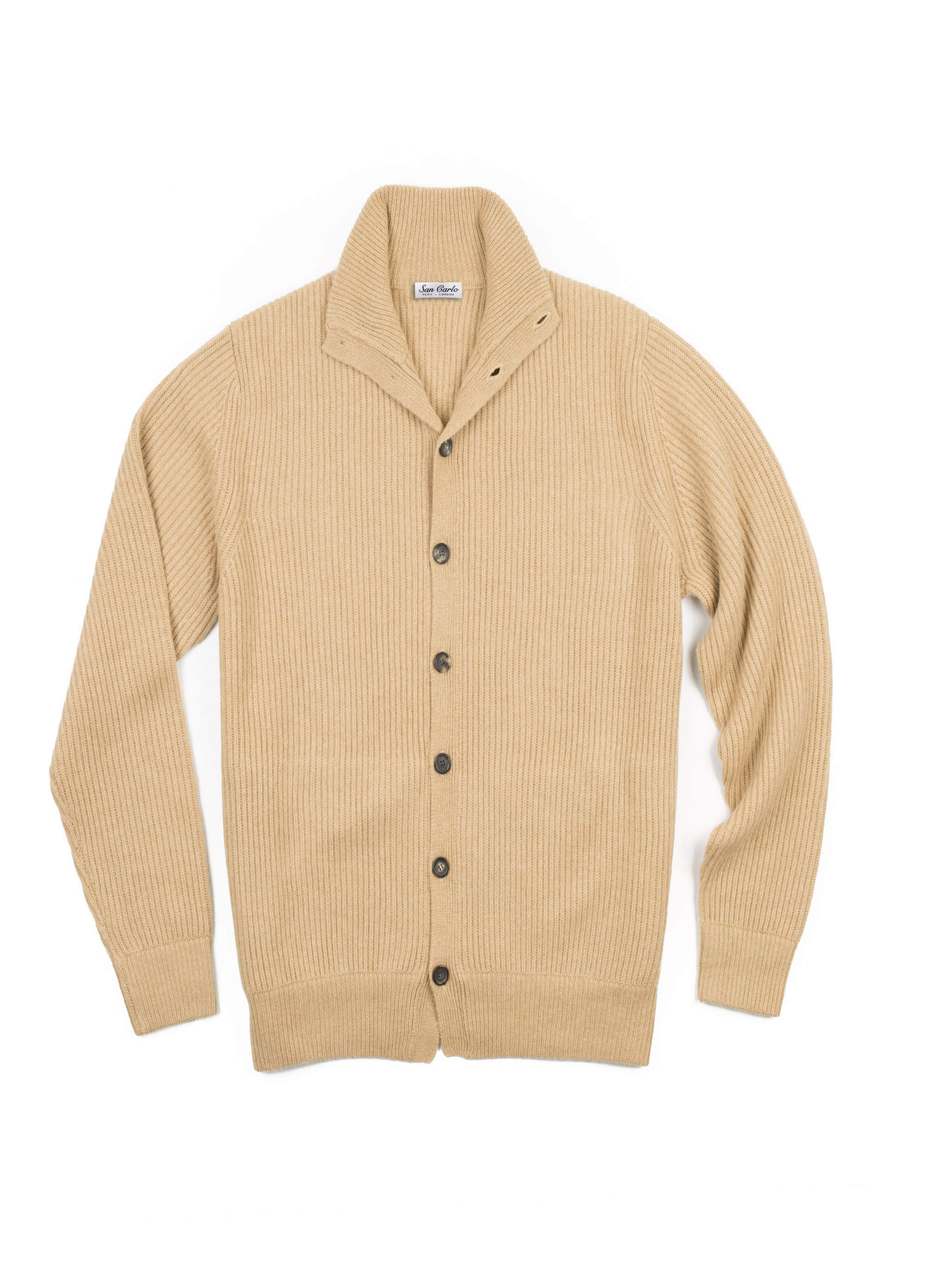 Knitwear Cardigan 100% Cashmere - Beige
Sold out
The high collar men's blouson with button fastening is crafted from fisherman's rib knitted 2 ply yarn cashmere. Medium weight. The rib pattern adds volume and softness to the blouson, making it the perfect warm and enveloping outerwear item to use early in the season.
This sweater is made out of precious fibres, accurately selected by San Carlo in the cashmere goats breeding farms of Inner Mongolia.
The cashmere blouson is the perfect outerwear to wear early in the season and it's ideal on informal occasions and for leisure time.
Colour: Beige
Composition: 100% cashmere
Fisherman's rib knitted
Loose fitting
Eight-button fastening
Made in Italy