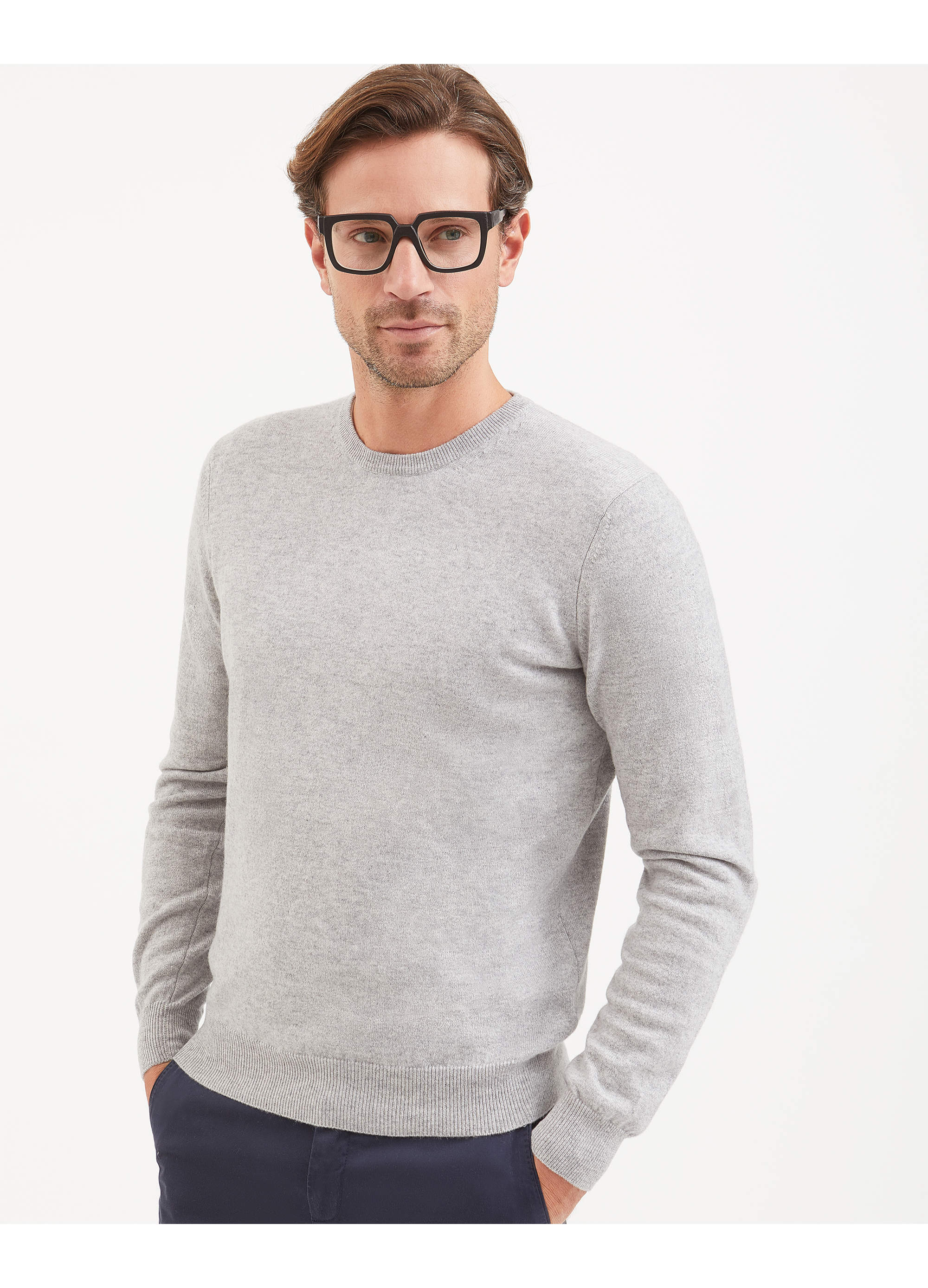 Knitwear Round Neck 100% Cashmere - Light Grey
£895.00
This round-neck men's sweater is crafted from plain knitted kid cashmere, an extremely fine and soft fibre.
The "kid cashmere" yarn is obtained from the undercoat of the baby Hircus goats. The natural molt allows to harvest this precious, exclusive and ultralight fibre without harming in any way the animals and the environment. Then, the raw material is skillfully processed according to the traditional methods of San Carlo - that combine artisan expertise and state of the art technology - to obtain the kid cashmere yarn. This precious fibre is then used for the unique, exclusive and ultrasoft knitwear for both men. It's a long, fascinating process that turn one of the rarest and most precious noble fibres into a supreme quality product: the kid cashmere.
A winter "must-have", essential in any men's wardrobe. The exclusive fabric, extremely soft and enveloping, is a valuable plus.
Colour: light Grey
Composition: 100% cashmere
Classic fit
Neckline trim
Micro-ribbed hem
Made in Italy