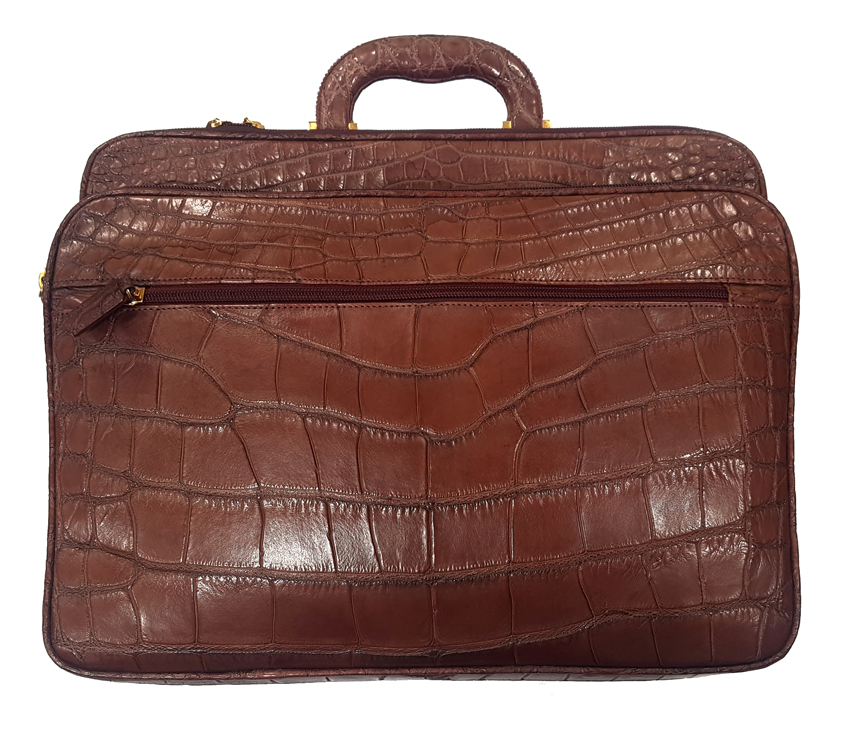 Luggage, San Carlo Alligator Shoulder Strap Bag
£7,500.00
Only 1 remaining
Alligator Shoulder Strap Bag,
Handmade in Italy, this timeless classic Shoulder Bag is ideal for carrying the everyday office items for meetings while maintaining uniqueness and style.
Plenty of space inside for documents, Laptop, files etc.
Inner lining with tone on tone napper leather, Gold Plated metal zippers and fittings.
Dimensions L37cm * D17cm * H29cm
Colour: Hand Coloured Rusty Bordeaux
This item is offered at an exclusive 50% discounted rate from £14,995 to £7500 for a limited time.