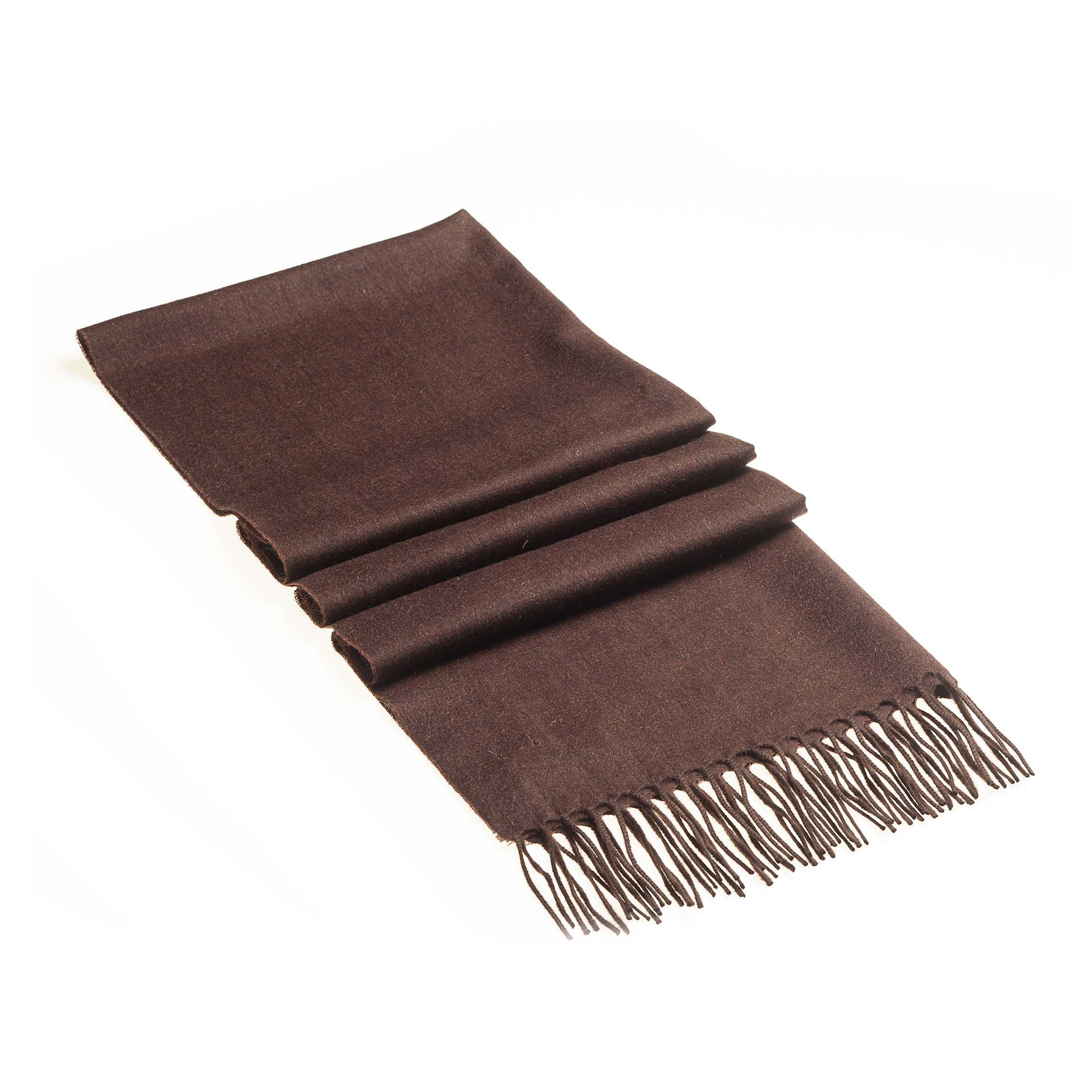 Scarf, 100% Cashmere, Brown
£425.00
Only 1 remaining
Unisex scarf is made out of a lightweight cashmere fabric manufactured by San Carlo, that selects the world's best fibres in Inner Mongolia and then entirely process them in Italy. The scarf features 8 cm long twisted fringes on both sides.
Composition: 100% cashmere
Colour: brown
Size: 50 x 165 cm
8 cm fringes on both sides
Made in Italy
PRODUCT CARE
All San Carlo products are made from the highest quality materials and, with proper maintenance, they may be long enjoyed. Be mindful when washing fabric articles to read and follow the provided care labels, and avoid excessive contact with complex jewellery or rough surfaces. Keep items with leather in well-ventilated, cool and dry places. For fabrics, leathers, and metals avoid contact with fragrances, solvents and oils.